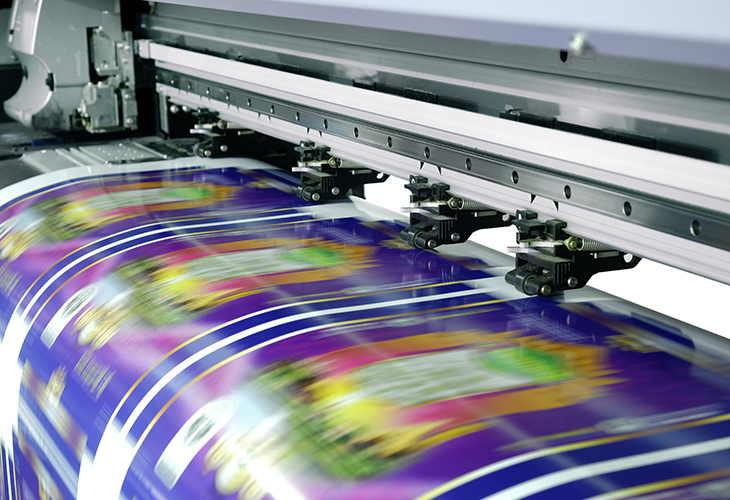 19th June 2018
By Max Clark
Here at ink, we live and breathe print, as it is our job to make your life easier when it comes to putting your creative designs into print production. As such, lots of different terminology gets thrown around our office that isn't always that well known outside of the world of print, so we thought we'd take time out and put together this top level introduction to some of the most common print terms.
Binding: Depending on how you'd like your finished product to look, binding refers to the various methods of securing sections together – think PUR, stitched and wirobound.
Bleed: Printers will ask for a certain amount of bleed beyond your print crop marks, so that it is easy for them to trim right to the edge of the page
Coated/uncoated stock: Coated paper is paper finished with either a liquid varnish or thin film, and is available in a variety of finishes (e.g. super gloss, matte, silk or matte laminated). Uncoated paper is a paper stock that has no finish or coating and has a raw, natural texture.
Colour: You might think you need your colour, but the general rule is anything internet related should be in RGB (red, green and blue) and printed material should be in CMYK (cyan, magenta, yellow and black). This stems from lithographic printing presses creating these colours on individual plates, although offset printers can use a "spot" or Pantone colour if required.
Die-cut: The process involves using a tool to cut out a specific shape out of a printed sheet – think presentation folders.
Digital printing: Great for smaller print runs (anything under 10,000 maximum) as it offers a cost-effective printing method as it doesn't require plates. Newer digital presses are so good, that they are able to complete with traditional litho print. It is worth noting that spot colours and metallic inks aren't possible with digital presses.
Embossing/debossing: Embossing is the process of impressing a design onto paper, while debossing is the opposite, in other words, the design is indented.
GSM: GSM is actually "grams per square meter" and refers to the weight of the paper.  Heavier GSM doesn't always mean thicker paper, as coated such as silk or gloss can actually feel thinner than uncoated sheets. Our recommendation is to always ask for paper samples whenever possible and if time allows.
Lithographic printing: The traditional way of printing using plates and ink. Tends to be the best quality and for larger runs due to set up costs.
Personalised print: Each sheet can be personalised within a run using variable data. Personalised print is often used for direct marketing (DM) campaigns where brands would like to add the personal touch and tailored to a specific person.
Spot UV: Wanting to shout about something within your design? That's where spot UV comes into it, normally glossy, you can now get matt UV gloss too. It works best when used on a contrasting background and on coated paper as the varnish simply soaks into the sheet otherwise. Clear foil can be used to produce the same effect as spot UV on uncoated paper, should you wish to go with it.
Web: You'll probably hear us talk about web printing, and it is where the job is printed on reels of paper, with the cutting into sheets taking place after the print. Web is fo your big runs, high quantities and and/or multi pages. At high volumes web becomes the most cost effective route to market
We know the world of print can sometimes be a little confusing, and getting it right the first time is so important. That's where Ink is the perfect partner for you. We know the difference between our litho and digital, our RGB and CMYK, and can take the headache out of it for you; helping to advise and choose the most suitable print for the job in hand.
Be the first to write a comment.