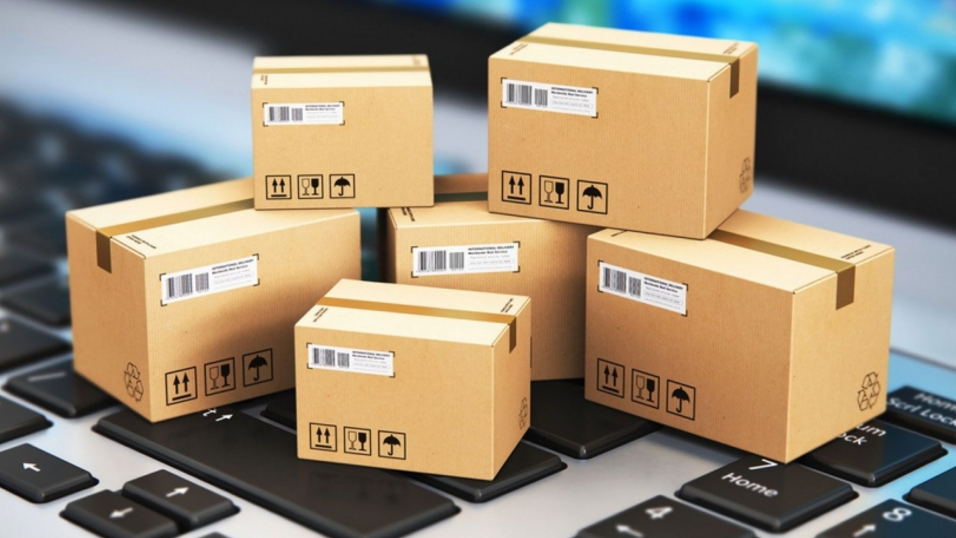 31st January 2017
By Ink team
Well executed point of sale (POS) and eye-catching printed promotional materials at point of purchase in store can massively boost sales and raise awareness of a product or brand offer. Hailed by market-leading brand-owners as the fast-growing new media within the retail sector, up to 95% of all purchasing decisions are now made instore at point of purchase*. POS promotions are also one of the key tools in your brand marketing armoury for driving customers online for repeat or new purchases. As a result competition between brands in the retail space for the attention of consumers has never been so fierce. 
It's therefore mission critical that the timely delivery of POS material to store, or to insertion houses, in pristine condition, is a pre-requisite for a successful instore or online campaign rollout. Despite this, in many cases, the successful distribution of POS material is one of the least considered components of an in store promotional campaign launch. This doesn't make good commercial sense when thousands of pounds have been invested in developing campaign creative and print assets, for it all to fall at the last hurdle.
With this in mind we have shared below a few tips for the effective distribution of print to ensure a successful campaign launch.
1. Keep flexible and agile front of mind when choosing a print logistics partner 
The in store promotional cycle is fast-paced and highly responsive to competitor activities and market trends. Deadlines are ALWAYS extremely tight and require last minute adjustments when planning the distribution of campaign POS and supporting materials to stores. So you need to work with a print logistics supplier that can respond to your changing needs at a moment's notice.
Planning campaign roll-outs so that marketing materials hit stores at exactly the right time, in the right quantities and as pristine as when they left your print suppliers' hands is no mean feat. Multiple collection points and collation and fulfilment add another level of complexity – more things to potentially go wrong in the supply and distribution chain. So don't leave anything to chance.
Choose an experienced partner with proven expertise in managing multi-store roll outs. Ask questions to establish exactly how flexible your print logistics partner is willing to be. Do they offer same day delivery options for example where stores need top ups or to resupply missing items? Do they have the resources to cope with peaks e.g. Christmas campaign roll-outs? Can they hold stock in depots around your key stores for fast delivery i.e. London and key footfall sites? Also ask about who they have worked with in the past to give you a better feel for their level of experience and always ask for references.
2. Protecting your POS and print in transit 
It goes without saying that you need to ensure all your print is suitable packed and protected before shipping out. Choosing a distribution partner that is equipped to handle the product and sizes you have produced sounds obvious, but you would be surprised how many carriers aren't set up to handle large format POS through their network system. A bad decision can be costly and result in the risk of damages, and although you may be covered by insurance, this isn't much use when you're missing out on the promotional window of opportunity! Since presentation is everything when it comes to promotional print, you don't want to risk damaging your brand in store due to damaged displays. If you choose the right print logistics partner, they will be able to advise you on the preparation and packaging of print and displays for a safe transit and even offer fulfilment and packing where you don't have the in-house resources to handle this.
3. Working around tight deadlines and idiosyncrasies 
When it comes to getting new POS and promotions into stores or multi-distribution points do you experience incredibly tight deadlines and ever-shifting goalposts? A constant need to react at the drop of a hat to your competitors' promotional activities and high client expectations? Do these pressures all sound familiar? Ensure your chosen print and distribution partner understands upfront that all these pressures that are part and parcel of the retail marketing, print and promotions industry. If their way of working can't accommodate your market pressures then they may not be the right fit for your modus operandi. If your carrier is overly rigid on additional charges and ad hoc costs you could also find your invoice escalating out of control for what in effect are minor shifts in delivery requests. So keep a tight check on actual v budgeted costs to ensure you keep to what has been agreed in advance.
4. Keeping you informed of issues before they become problems 
Proactive communication is key. The success of a promotional campaign roll-out relies on two-way communication at every stage to deal with issues head on before they escalate into problems which may impact the success of your campaign down the line.  The assurance that you can contact your distribution partner at any time by email, telephone, mobile, online or via an app is a key consideration for peace of mind.
You need to also question your partner on out of hours availability for when you really need to make things happen – when things go off piste it's critical that you have access to the people who can quickly get things back on track. For example, locating lost deliveries, checking up on delivery schedules, changing delivery slots as needed. Furthermore, ensure you choose a partner that can provide you with real time status updates and proof of deliveries (ideally via a real-time online customer portal) to give you peace of mind that everything is under control. This saves time when you're up against it and need ready access to information and reports on the status of multiple deliveries. 
5. Strong personal relationships are critical 
Always remember, with every campaign roll-out, your distribution partner is as valuable as your selected print partner.  People buy people, so go with your gut instinct when it comes to your print distribution partnership. Like in most business relationships it's a mutually-reliant partnership if things are going to runs smoothly. You need to work with people you can trust, you like and who you feel you can work well with under pressure. Your print distribution partner needs to be 100% in tune with your needs, as well as having a sound working knowledge of the different print processes.  So if you can find a print partner, which also has proven expertise in print logistics – bingo! You won't go far wrong.
*SOURCE: Harvard Business Review: Better Marketing at the Point of Purchase
---
Our integrated print and logistics service
The Ink team has an established track record in print logistics and we specialise in the distribution of marketing material, printed matter and all formats of point of sale.  This means we can offer a seamless print and distribution service to retailers looking for a specialist in instore campaign rollout support. Whatever the campaign or promotion, and however large or small, we have the experience to make things happen. We understand the marketing and promotions industry is driven by tight timescales, last minute changes and often multi-site collections and deliveries.  Our print distribution service has been developed with this in mind and includes a number of value added extras to ensure that we are able to meet the most complicated of requests.
Be the first to write a comment.